As of May 21 2018 Xlovecam Team announced that from now on Models can only select up to 3 languages that they communicate with visitors and clients from 7 that are available inside Xlovecam Model Manager control panel.
Here is the official information provided by Xlovecam Platform:
Dear Model,

In our ongoing efforts to improve our services we decided that it will be more beneficial for the Xlovecam platform to only provide three (3) options for Models spoken languages. The change should be fine for 90+% of the Models, however if you do speak more than 3 languages, please ask support to set the additional spoken languages in your bio page.

Please take time to review your spoken languages and keep only your 3 best!

Thank you and don't hesitate to leave us your feedback!
Xlovewiki suggestion for Models that can speak more than 3 languages is to write about this in their profile information fields. The optimal field in our opinion would be "In my show"! Check out the pictures bellow to better understand this change in Xlovecam Platform:
This is a screenshot from Model Manager v2 – Profile page with the notice that appear if you try to select more than 3 languages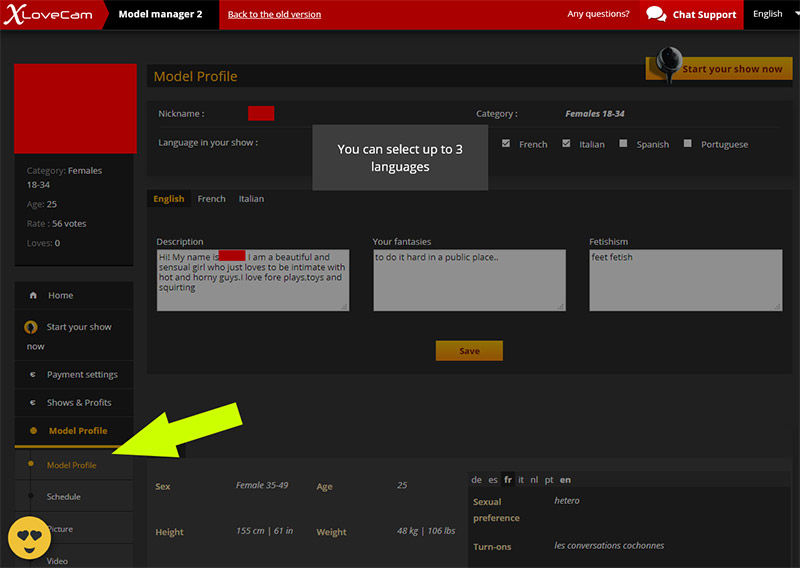 This image is from visitors side Model Profile information – with our recommendation related to the place where you can type in about the other languages that you may speak: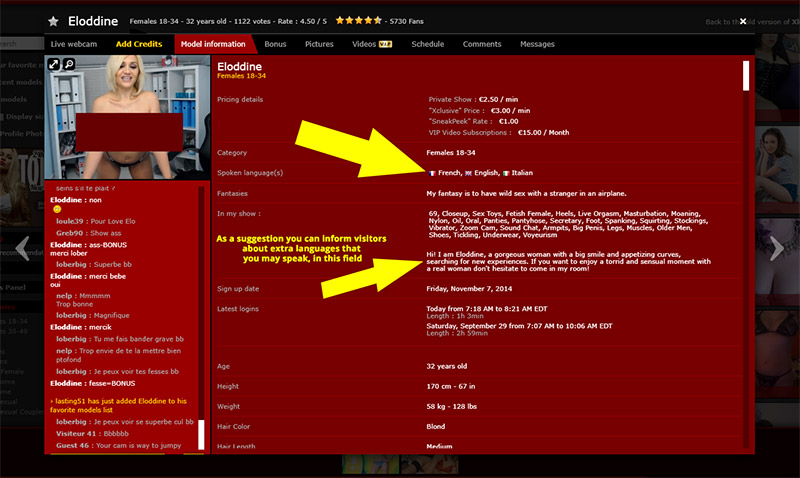 The last picture is from Xlovecam front page with the place where languages flags are displayed for visitors and clients: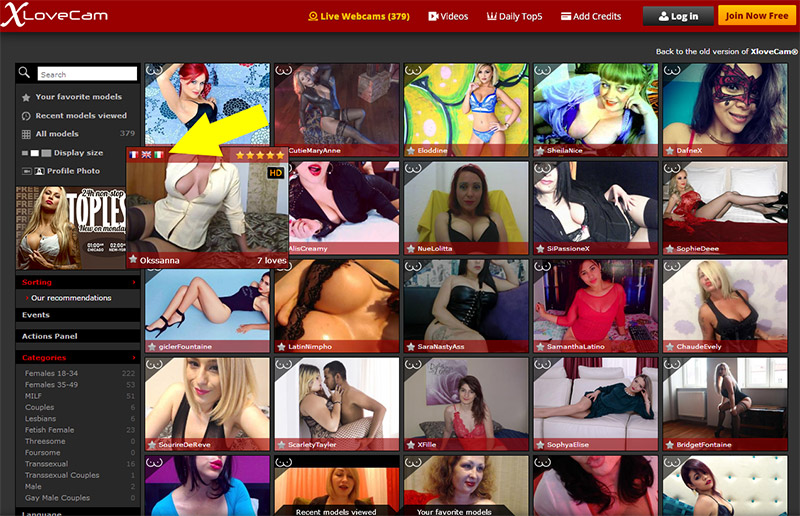 We noticed that for Models that in the past selected 4-5 languages, visitors can still see it all, we are looking forward to see if Xlovecam will decide to keep it like this or they will notify all Models to select only 3 languages.