Xlovecam the Best European Live Cam Platform of 2018 introduced a whopping 4 new payout options for Models and Studios during this year : Paxum, Webmoney, Monese and Epayments.
In order to change your payout option in Xlovecam, first login to your Model account control panel:
1. If you choose to use Model Manager V1 (old Models interface) – from the top red menu go to Information and from there to Payment Settings, on this page under your active payout option you will a button "Change payment option", click on it and follow the directions!
2. If you are using the new Model Manager v2 (New Models Interface) – check the left side menu – go to Payment Settings and from this page click on the big yellow button "Change Payment Option"
Is good to know that all these new payout options are third party solutions and once the Xlovecam platform are sending your commissions, they are not responsible anymore for your funds. It's also important to know that the payouts for any of the third party solutions are sent 5 days after the billing period is ending, while if you choose to get paid by Bank Transfer the payout will be delivered first day after the billing period.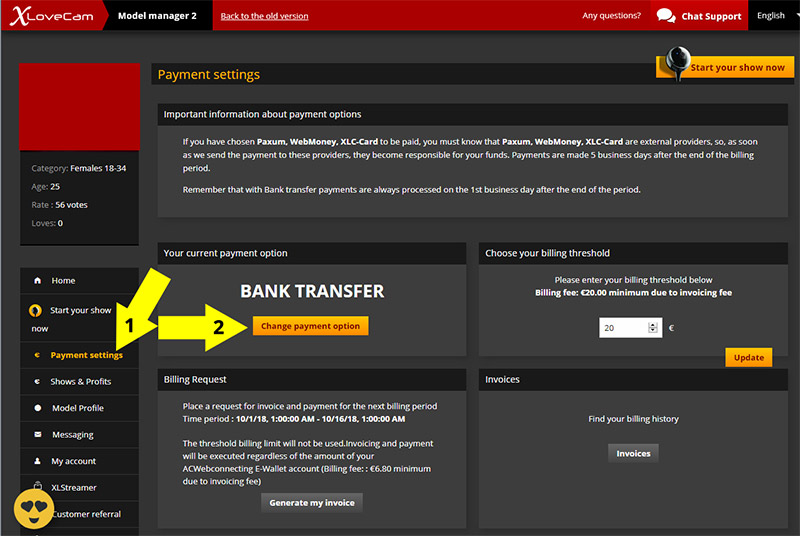 A few words about each new payout options:
– Paxum – It's an easy way to send and receive payments worldwide. They offer multiple ways to handle your funds like Wire Transfers, Virtual USA and EU accounts, Local Bank transfers available in more than 50 countries and 20+ currencies, you can also send funds directly to any VISA or Mastercard card and it's also working to send/receive funds to other Paxum users.
To use Paxum with Xlovecam you first have to create an account directly on the Paxum website, get your account active (verified) after that go to your XLovecam payment settings, choose Paxum as default payout solution and fill in the simple form available in that page: Paxum email, your first and last name and your Country.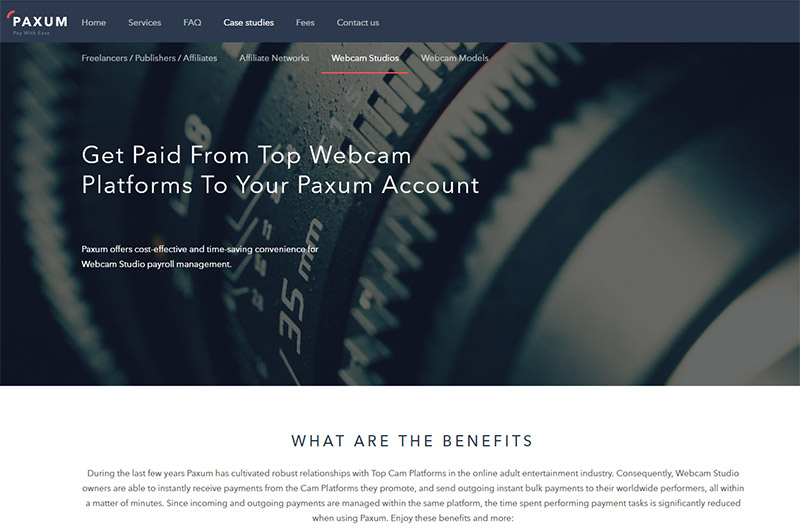 Follow this link for more details about Paxum!
– WebMoney – "WebMoney Transfer is a global settlement system and environment for online business activities, established in 1998. Since then, over 36 million people from all over the world have joined the system.
WebMoney offers services which will allow you to keep track of your funds, attract funding, resolve disputes and make secure transactions." Source: WebMoney Website
To use this payment option with Xlovecam you first have to create an Webmoney account on their website, and make sure you add an Euro purse (e-wallet), the system will generate an identifier for your Euro purse which is composed by E letter from Euro and 12 numbers. Fill this number in the form provided by Xlovecam inside your Model Manager page related to WebMoney (Payment Settings – Change payout option – WebMoney).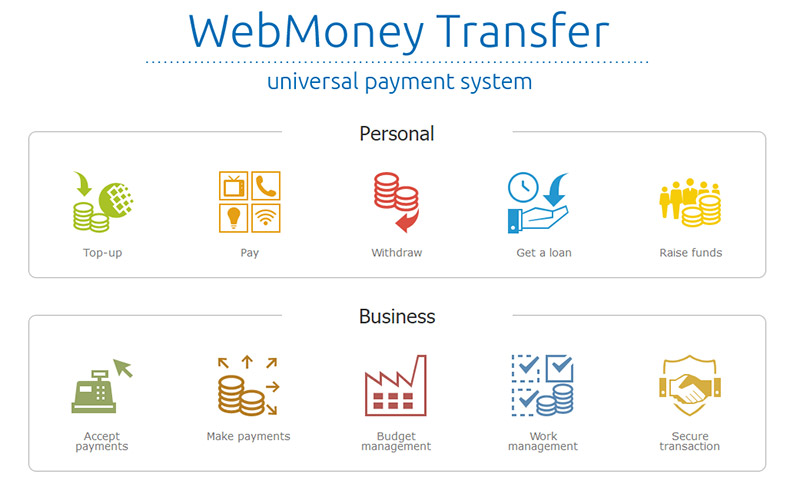 Click this url to learn more about WebMoney Transfer (wmtransfer)!
– Monese – is a 100% mobile current bank account provider. With Monese you get the ability to receive your money to shop online, make purchases at stores, and withdraw cash from ATM's. Monese provides you with a fully functional EUR account number and sort code, or/and an Eurozone IBAN account number, any of them having attached a contactless MasterCard debit card, and access to speedy customer support.
On Xlovecam, Monese can be used instead of a traditional bank account, it's safe, secure and much cheaper! All you have to do is to create a Monese account, receive your debit card and bank account information (IBAN/Swift) etc.. after that contact Xlovecam Support team, provide them with these info and request to be paid by this method!
Here you can access a pdf file with detailed information about Monese!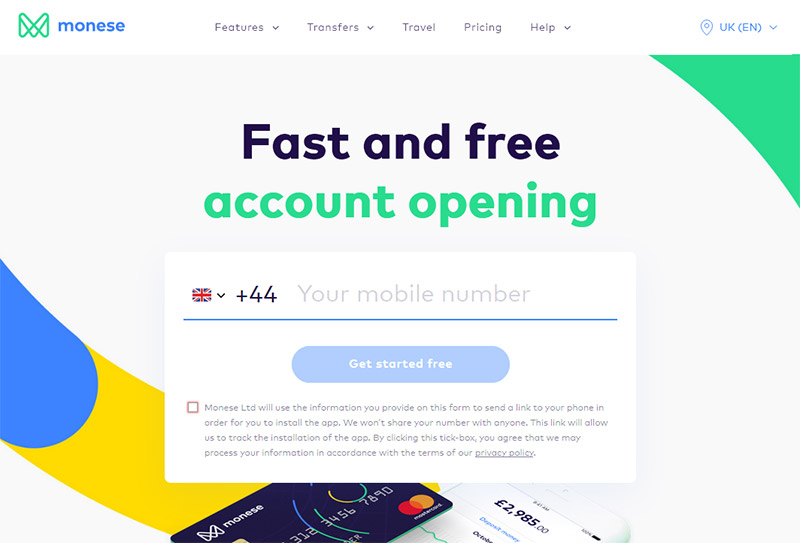 Access official Monese Website!
– ePayments – "Trying to receive payments from other countries can be problematic for businesses and individuals alike. This is the reason ePayments was created. ePayments is an international payment provider that takes the hassle out of sending and receiving money across international borders. We make it simple to pay your employees and suppliers and accept payments directly from your marketplaces and clients – whichever country they are based in." Source: Epayments About Page
To use Epayments as a payout solution with X Love Cam Platform, you first need to create an account in EURO on Epayments website, obtain the details about your account and submit these details to Xlovecam Model Manager Payment Settings – (IBAN, SWIFT, Country, First Name, Last Name).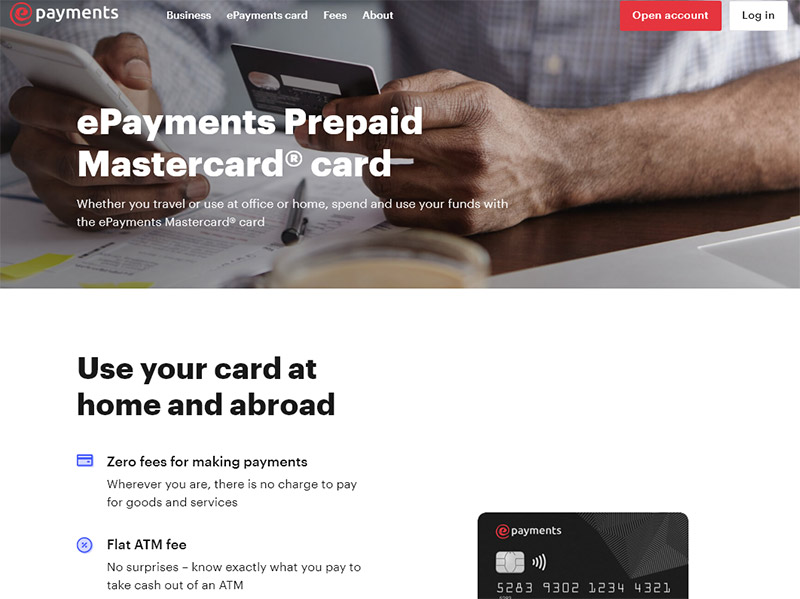 Find out all details about Epayments!
Xlovecam Team informed us that extra payout solutions will be integrated soon, we'll announce as soon as the implementation is done!
Best Regards,
Xlovewiki Team