Dear models,
Speech-to-text is a feature that turns voice chat into text message.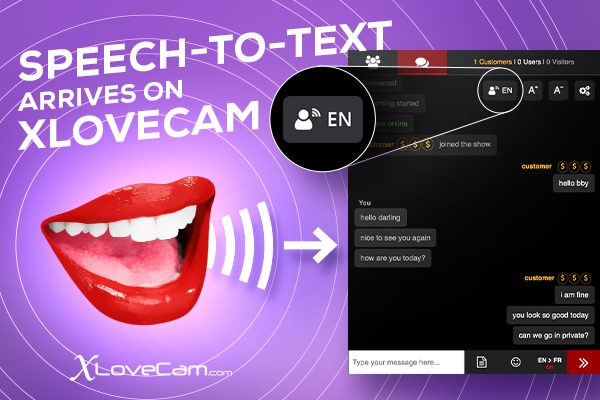 ? The principle is simple: You speak, it's written… it's magic!
? How it works: speech-to-text uses voice recognition to convert speech into text real-time.
? To enable this feature is easy:
Enable the speech-to-text feature in settings to activate.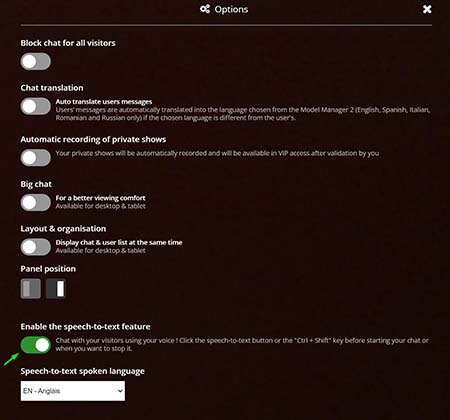 2a. Click on the "speech to text" button and speak, then click again on the button to transcribe text into the chat.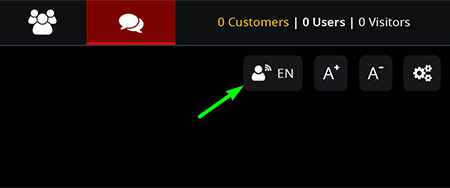 2b. Or hold down "Ctrl + Shift" simultaneously and speak. Release "Ctrl + Shift" to transcribe the text into the chat.
Your hands are liberated! You no longer have to constantly type on the keyboard.
This feature is a huge time saver.
The feature can be activated in free chat and private show.
To date, only 4 languages ​​are available:
*English
*French
*Italian
*Spanish
Our development team is working hard to extend speech-to-text to all languages ​​available on the site.
Discover speech-to-text today as the functionality is already operational.
Best regards,
The XloveCam Team