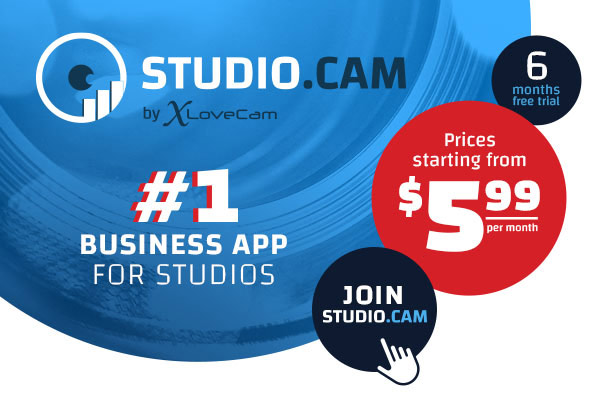 Dear Studio,
If you work with several livecam platforms, you must know how complicated it is to make a quick and concise analysis of your turnover because you have to log in to each of the platforms to analyze the activity of your models.
STUDIO.CAM is the solution!
To meet the demand for studios specialized in adult entertainment, we have developed a professional application for video chat studio management: STUDIO.CAM
Thanks to STUDIO.CAM, at a glance, you know the activities of all your models on all platforms.
With STUDIO.CAM :
Improve your organisation,
Make more money,
Save time with our Livecam Studio ERP.
The benefits are multiple and real :
– A software in multiple languages (EN.RO.ES.RU )
– Easier management of your models: everything is managed by the software
– Automatic income/tax global and particular calculation
– Evolution in real-time of all your professional indices
– Monitor the activity of your local or distant team
– and many more!
Furthermore, the dedicated support team is available at any time to answer your questions, and to do the installation with you, if you wish.
Don't hesitate anymore! Sign up now at STUDIO.CAM ! Benefit from our generous offer of 6 months free trial for the beta period!
Click Here to connect to STUDIO.cam and see the demo.
Best regards,
The Studio.cam team