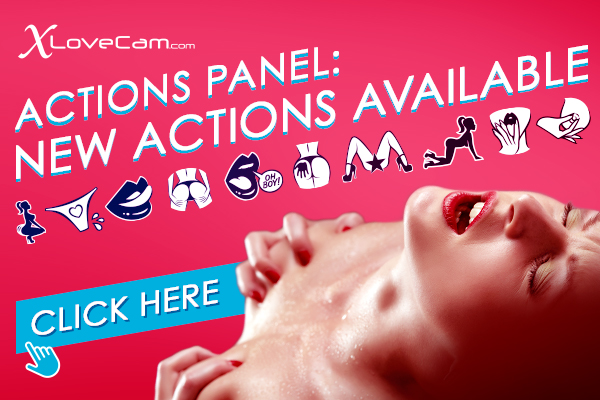 Dear model,
For your greatest pleasure, and also that of the users, we have enriched the offer of actions in the "Live Actions" section of your Actions Panel.
The available new actions are :
Sensually licking my fingers
Saying the user's name while masturbating
Opening my mouth and playing with my tongue
Pinching my nipples
Show my wet underwear
Twerking
Slap my butt cheeks
Do doggy-style position
Spread my legs wide
Spread my butt cheeks open
These new actions are in addition to the existing actions and are not mandatory.
You must **activate each new action you want to add*.
Log in now to your Model Manager > Shows & Profits > Business settings & prices / Manage Actions Panel / Live Actions
or
click HERE to :
Activate the new actions you wish to add to your Actions Panel
Indicate your price (between 1 and 30 euros) for each added action.

Don't forget!
Best regards,
The Xlovecam Team