About backgrounds and room decoration
Having an appropriate room design will improve your final image quality, also it should make you feel better while working and not at the last will catch visitors attention. An important thing we recommend when it comes to room decoration and backgrounds – KEEP IT CLEAN and as SIMPLE as possible in terms of details and used colors. A very noisy background with tons of details and colors isn't recommended because in most of the cases will look bad and camera might be forced to focus on your background instead of you. Take your time with this task and do it with style.
Unless you know what you are doing, avoid using big materials reflecting the light. We recommend the usage of soft pastel colors (see examples in the image below).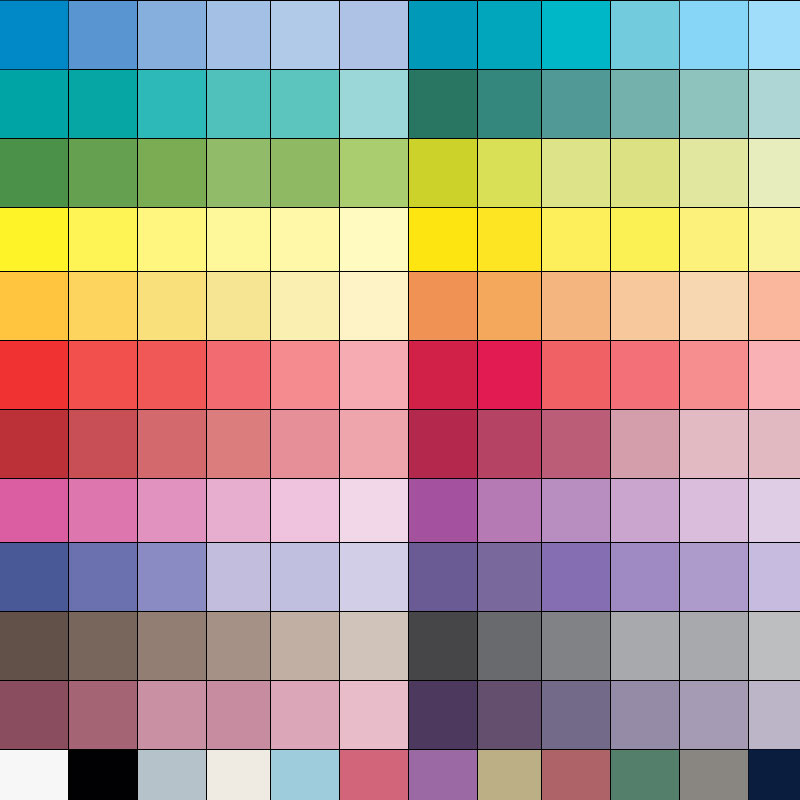 Most of the models are working from their bedroom (or a working space that look like a bedroom) – try to arrange your working space in a way that should allow you to play in almost any position, without being afraid that some inappropriate things might be seen on camera. For example if you want to dance or strip for your visitors/customers you need to stand up, either on bed or near it, what is behind you in this situation should also be part of your room design. It might be better to use pillows (in various shapes, colors and sizes.) for background, instead of hanging a big textile material on the wall. It is recommended to change the background from time to time, the usage of pillows it will help you do that, even on daily basis if you want – you just change their position or use different pillow covers and voila you have a new, fresh background. Bed sheets, bed linens, pillows and pillow covers are relatively cheap and available in a variety of colors – as we said avoid buying those with a lot of tiny details, simple is better.
Check out few examples with room/bed designs, keep in mind that there are thousands of images on the web with bedroom decorations that you could inspire from.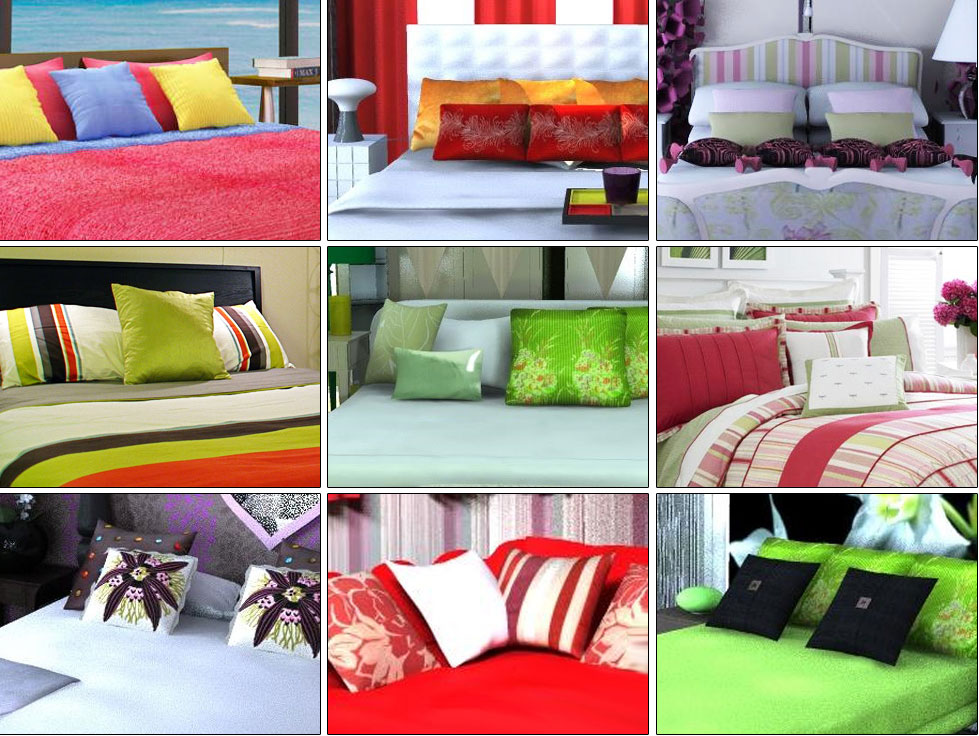 Source: My Deco | Google Images
Positioning
Positioning in front of your camera is an important detail that could affect your overall sales. A good position will definitely increase your chances for a private show while an inappropriate one obviously will make people think that you are not in a mood for a show, you are bored, superficial etc. so they will think twice before joining your private area. Every time you change your body position check if you are centered on cam, if not, do the necessary corrections (this is why a pan-tilt is a very useful accessory).
See in these examples how proper centering should be vs how it should be not:

You should try changing your body position from time to time, every 15-20 min or so. We know that each model might have a favorite position, that's fine, but don't stay like that for long periods of time, is bad for your health in the long run, you'll get tired sooner, visitors might get bored seeing same thing over and over again. Don't hide your face from camera view for a long time, that's the worse thing you could do. A body without a face has no personality. Emotions are only transmissible trough the FACE; therefore you should try showing your face as much as possible. Of course, if you tease your visitors by showing a close up with your bottom for example, is impossible to show the face in the same time (unless you are a contortionist), but usually free chat teasing should last 1-2 minutes at most and then you get back to your normal position (where face is appearing in camera view). Continuing with this example, if you keep the close up with your bottom in free chat for a long time, that's no teasing anymore, you are probably tired, bored or busy with other things; visitors will notice and definitively this is not good for you. If you are bored, you better take a break and do something that could get you again in the right mood. Keep in mind that you are the most important part of the "equation", not your background, walls or other things, so you should occupy most of the image space. Good positions are offering you an optimal level of comfort and a great view for your visitors.
About sexy outfits
Sexy outfits will have a great contribution in your activity. Wearing sexy outfits will increase your sexuality and are stimulating visitor's imagination and desires. Each model should change their outfit on a daily basis; don't be afraid to use various accessories like earrings, necklaces, belts, hair clips and so on, which should be assorted with your outfit – these have the role to complete your final look.
From time to time, try to experiment also with outfits and colors that you think are not suited for you, each people mind work differently, for example if you don't like an old skirt or maybe a pink outfit it doesn't mean it won't look great on you trough other people eyes.
We understand that some of you might not afford to spend their money on sexy outfits; anyhow this can be done in time. As temporary solution you can try using with creativity clothing items that are currently available in your wardrobe, things like: skirts, dresses, shirts, ties, belts, scarves, stockings, sandals, high heels and so on – combine them with various bras and panties and you should get some nice looking sexy outfits.
Wearing just a bra and panties could be ok from time to time (maybe once a week)… more than that might work against you, because bra and panties are too common; it takes only few seconds to take it off in private show; not so many options when it comes to teasing; even if you change it daily for many visitors (men) is still just a bra and panties if you know what we mean… just to point out some of the reasons why a sexy outfit is better.
There are models asking us if is ok to wear street clothes. We don't see any problem, we are sure some visitors and customers will be happy to see how you look in regular clothes, anyhow remember that this is an adult cams site, once at every 2-3 weeks is fine, more than that is not.
Check out some sexy outfits examples: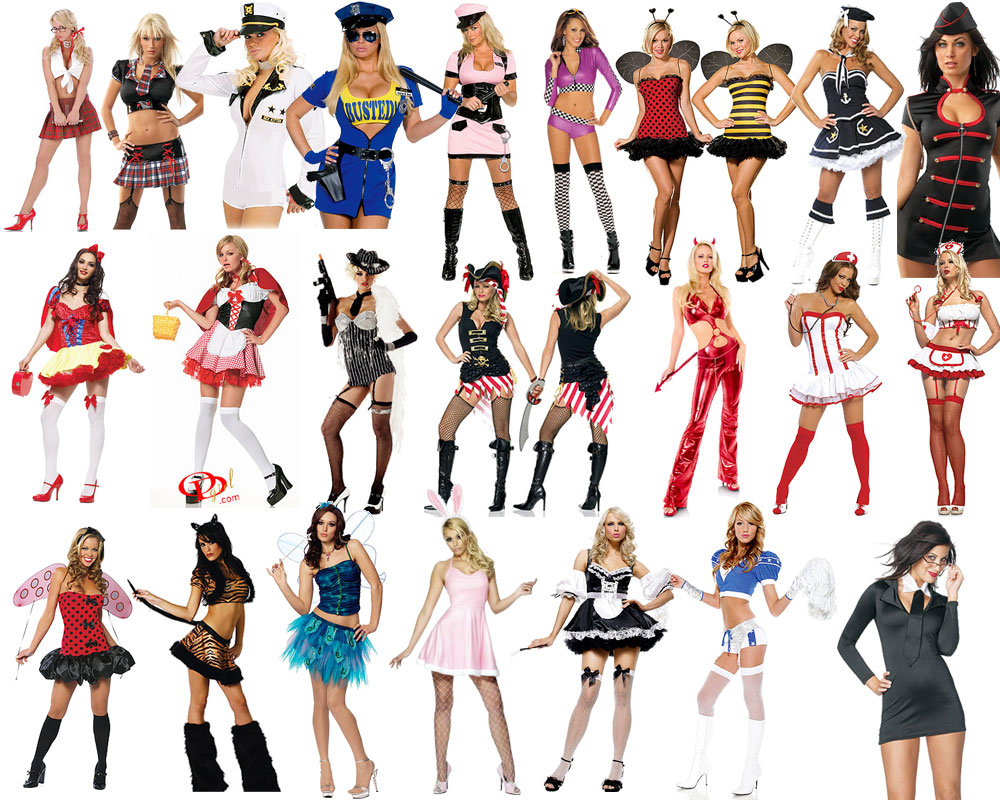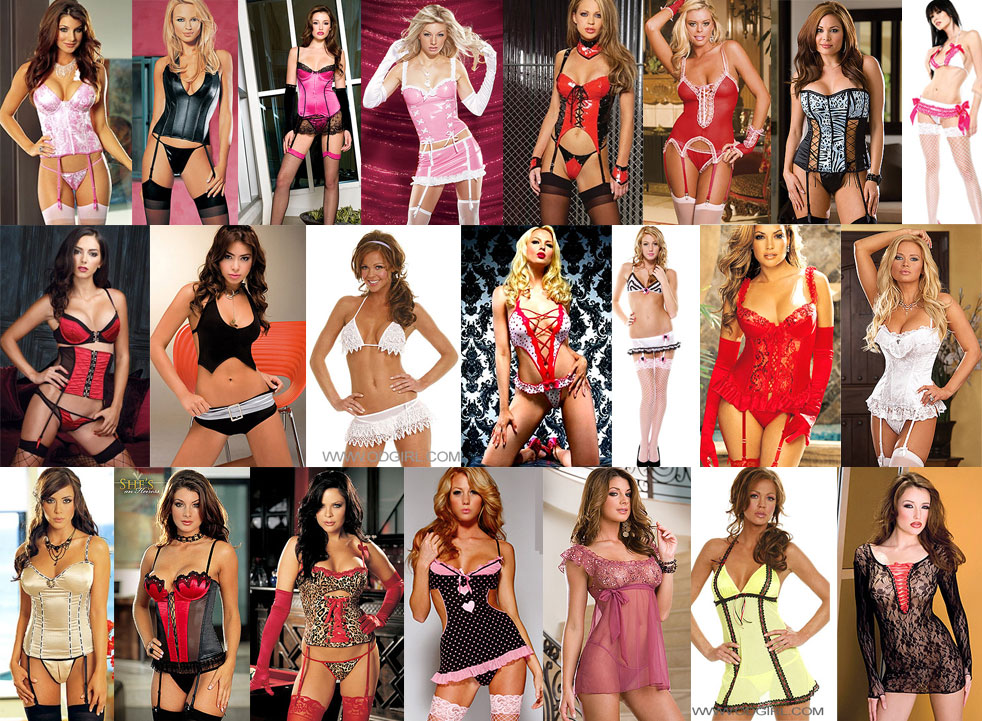 Source: Odgirl
About your Xlovecam bio page
An updated bio page with useful details about you, with fresh images, video teasers and a correct schedule will help you get more customers in your private area. Many visitors/customers are checking your bio page to find more about you; some of the visitors might come directly to your bio page from search engines for example… offering a well maintained bio page is much better then an empty one or with poor content. Don't be superficial, take your time and build a nice bio page, talk about you, your personality, things you like and dislike, your sexual fantasies, talk about what you can can offer in private show, hobbies, favorite music, food, movies and so on.
Be creative and unique, be you, don't copy other models description (remember what we said about cloning) that's simply rude and a very bad practice.
Keep your pictures gallery fresh and glamorous – add new content every few days and remove the pictures that are repeating or are very similar. Most of the pictures (50% or more) should reflect what visitors/customers are going to see in free/private video. If there is a huge difference between your pictures and your live video, people might get disappointed and you don't want that. Quality digital pics are nice but don't build your entire gallery with only digital images. You could also add pictures from your real life, these are also great additions for your Xlovecam gallery and could capture visitors attention (make sure nobody else beside you is appearing in these images).