Dear Model,
We are happy to announce that a new payment option is now available: COSMO PAYMENT
To receive your financial gains, you must be registered on COSMO PAYMENT. If this is not the case, you can register directly on the COSMO PAYMENT website.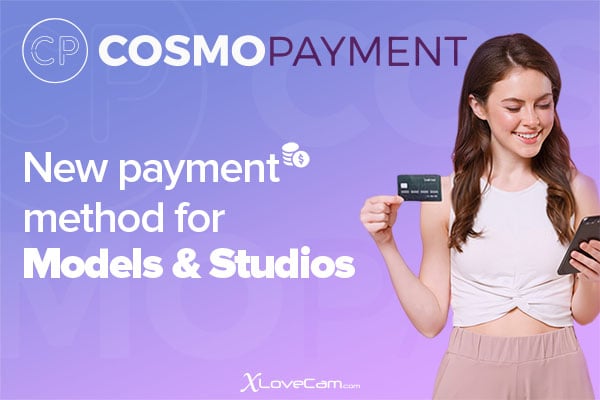 1- The COSMO PAYMENT card is a prepaid Mastercard, the currency used is US Dollar.
This is a prepaid card that gives you access to all merchants and ATMs that accept payment cards. Each time you use the card to make a purchase or withdraw money from an ATM, the purchase amount is deducted from the available balance.
2- Local transfers are possible from your COSMO PAYMENT account
If you live:
– in one of the 27 countries of the European Union, or
– in the UK, or
– in one of these 7 countries of the LATAM zone: Mexico, Chile, Argentina, Peru, Brazil, Colombia and Uruguay.
From your Cosmo Payment account you will be able to make local transfers. You can make transfers to your bank account or to the bank account of a third party; providing that the account receiving the transfer is domiciled in the same country.
A reasonable charge of $ 5.00 is applied to each transfer.
In addition, the transfer limit is $ 3,000 per day.
As soon as you have created your COSMO PAYMENT account, you must enter your new payment method in your Model Manager. Click HERE.
For any additional information, you can connect directly to the COSMO PAYMENT site: HERE.
Best regards,
The Xlovecam team