Dear model,
At the request of many of you, we have implemented a new feature in the stream publisher: Disabling private shows.
Thanks to this option, you can now choose to be online but not to do private shows, in order to focus more on bonuses, vibrations of your sex toy and actions.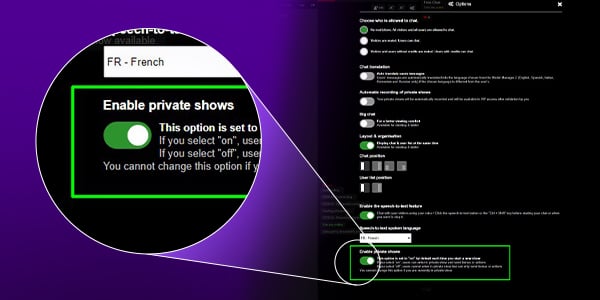 By default, the option is set to "on " : accept private shows.
If you set the option to "off ", you disable private shows temporarily.
When a user requests a private show with you, he will get this message:
"The model has temporarily disabled the private show.
We invite you to send the model bonuses, virtual gifts or to ask her/him for an action."
We remain at your disposal,
Sincerely,
The XloveCam team