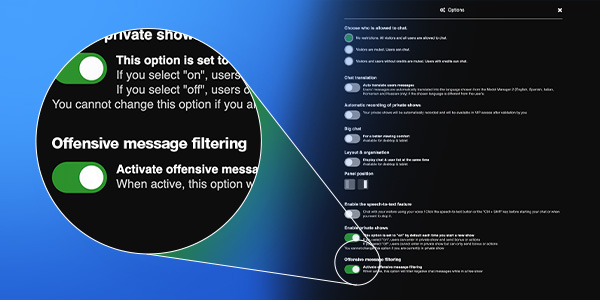 Dear models,
We released a new feature in our streaming interface: filtering negative and offensive messages.
This feature was an immediate hit!
The machine learning tools (Artificial Intelligence) have been adapted by the Xlovecam technical team and we offer it to you today in a new BETA version.
Feel free to tell us your opinion about this feature, we look forward to reading all comments.
With this option, you can filter out offensive and/or insulting messages sent by users in your chat. If you choose to activate this filter, these messages will no longer appear in your chat thread.
By default, the option is set to "off", but you are free to activate and deactivate it.
Best regards,
The Xlovecam team – Your well-being is important to us!