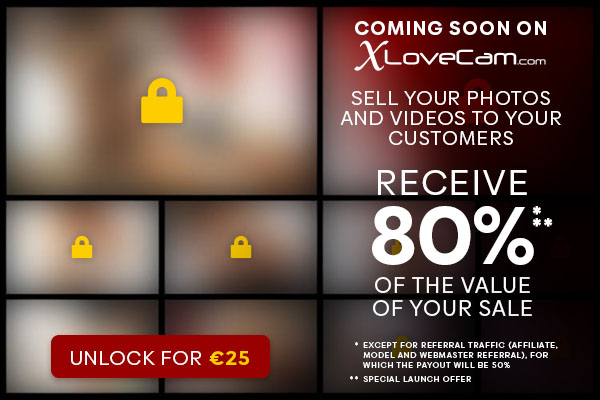 The online content creation industry is continuing to evolve at a rapid pace, offering creators new opportunities to establish stronger connections with their audience and generate significant revenues. With this in mind, XloveCam.com is gearing up to launch a revolutionary new feature that will allow models, content creators, and influencers to sell their photos and videos directly to their customers and fans while preserving the privacy of these interactions.
Create an Exceptional Connection with Your Customers and Fans
The major innovation on XloveCam lies in the ability for models to sell their photos and videos within their private messaging. This goes beyond the typical streaming features, offering creators a new avenue to monetize their content in a direct and personalized manner.
This unique feature promises to enhance the connection between creators and their audience. Now, you can chat privately, offer exclusive videos, and, most importantly, set your own price for your content. This means you have complete control over the valuation of your work.
Generate Significant Sales
One of the reasons that makes this new XloveCam feature so appealing to creators is the opportunity to generate significant sales. You can receive up to 80% of the amount from your sale, providing an opportunity to make money by sharing the content you create with your audience. However, it's important to note that sales generated from referral traffic (affiliate, model, and webmaster) are subject to different conditions, with a 50% commission rate from the sale amount.
You Decide, You Set the Price!
XloveCam emphasizes creator autonomy. You have the power to set your own rates based on the value you place on your work. This flexibility allows you to alter your strategy to better suit your target audience, objectives, and skill set. You are the master of your destiny in terms of content monetization on the platform.
Sign Up Now on XloveCam!
When this new feature is launched, all the details about its use will be provided. Do not miss this unique opportunity to create stronger connections with your customers and fans while generating significant sales, it's time to sign up on XloveCam as a model. Start by submitting your documents and prepare to begin streaming and selling your content directly to your users.