Xlovecam recently introduced a new interactive feature called Actions Panel, basically the Models streaming on Xlovecam platform can choose to provide to the customers a list of paid Actions that can be send in both free video chat area or private show area.
Xlovecam definition of the Actions is as follows: "Actions are a group of interactive items that a customer can send to a model in both Free Chat and Private Chat mode, if activated by model "
The Actions were sorted in 3 categories, so we have: Virtual Gifts, Live Action and Interactive Toy
On models side for first 2 categories Virtual Gifts and Live Action there are 8 different items in each category but the Model can only pick up to 5, these will be seen by the customers in the Live Chat Room.
For the Interactive Toy category there are currently only 2 options are available, Short and Long Vibration, meaning that the Model sex toy will vibrate when this Action is sent.
Related to price of each Action may differ from Model to Model as they can set their own price for each item.
Here is how the Action Panel looks like on Customers Side: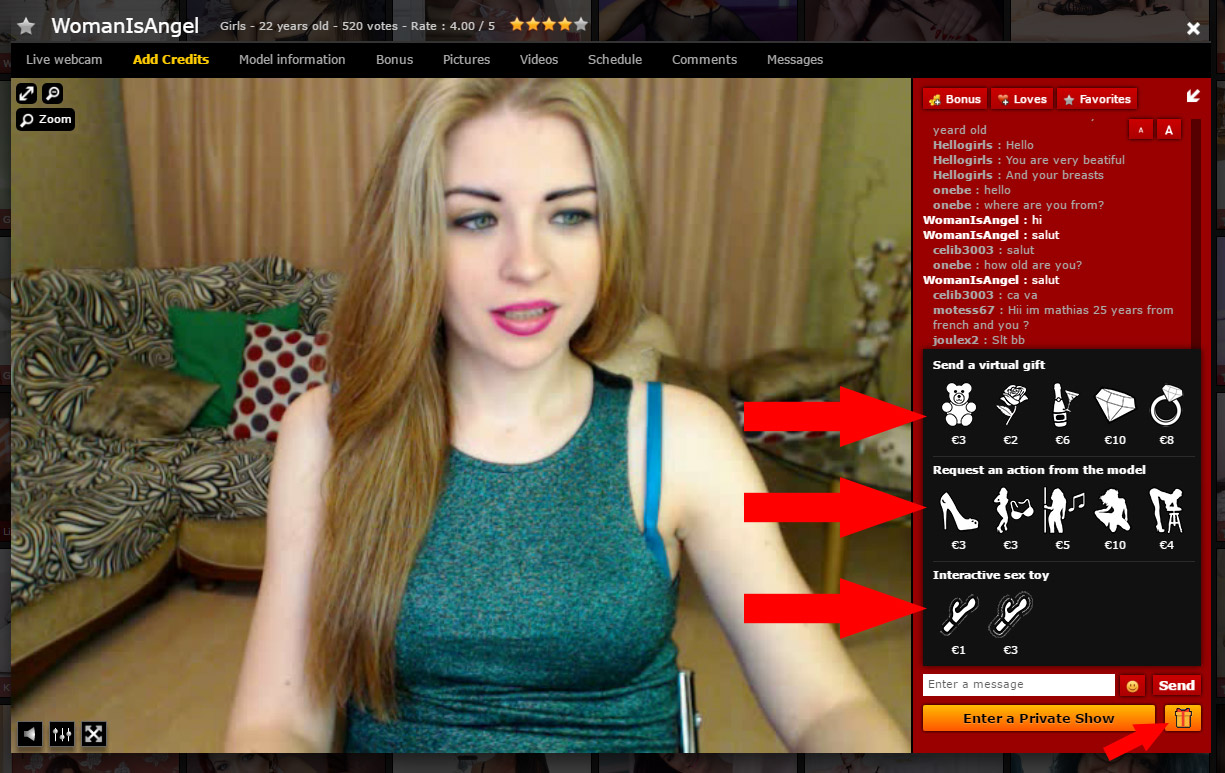 And here you can see it on Models side: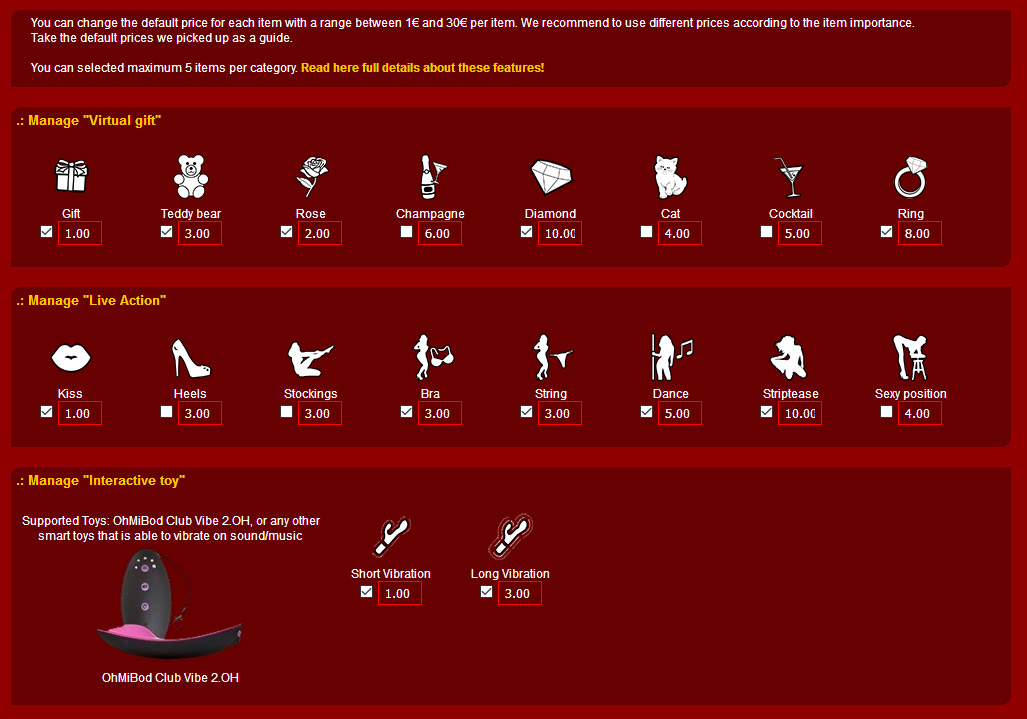 Useful Links for Models
Once you log-in into your Model account check the News related to Actions Panel and also these pages:
Actions Panel Help
Change Price Page (search for Manage Actions Panel)
Whether you want to receive a virtual Rose or maybe perform an erotic striptease and many other things, now it's easier with Actions Panel by Xlovecam!