Dear model,
We are continuing the tests for our 3D VR video chat technology beta program.
To increase the VR streaming of models, the XloveCam platform launches a second special operation: 1 VR webcam for 200 models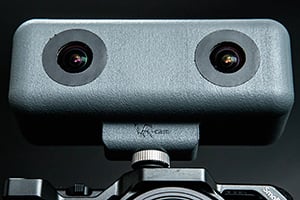 If you want to participate in this operation, it's very simple!
You must fill in the form available in your Model Manager. If you are selected to be one of the testers, we will send you a VR camera prototype, free of charge, in exchange for your active participation in the testing programme.
To access the form:
You can click HERE
or
Login to your Model Manager > My Account > Virtual Reality Registration
Please fill in the registration form and follow the steps as the selection of participants will be based on internal criteria following the technical information collected.
If you are not selected, please note that you will soon have the possibility to order our VR camera.
Best regards,
The Xlovecam team